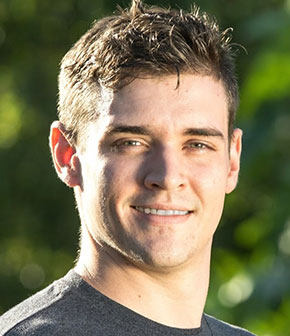 Tyler Davies
Full Stack Developer and Entrepreneur
Age

32

Address

8710 W Hillsborough Ave, Tampa, FL 33615

E-mail
Phone +1 813 446 4323
Hey, my name is Tyler. I'm a full stack software developer, hardware nerd, and an entrepreneur with a "developers first" attitude.
I enjoy long walks on the beach and a good challenge. That being said, my interests (and hobbies) go beyond JUST computer science and hardware. I also love riding and working on motorcycles, music production, sports (baseball specifically, I love playing baseball) and learning new things no matter the subject. Check out my blog (which I'll actually finish in a little bit) for more details on that.
My site is scarce for the time being, but I'll be adding MUCH more onto it shortly. Check back!
Work
2005 - Present
Slipstream Networks FragArena
Founder
This began as a project with no purpose other than to host game servers for friends and a cure for boredom during the summer transition into High School. FragArena then morphed into an organization that provides simple web, VPS and dedicated hosting solutions in multiple locations around the United States. More recently, the name has changed and a platform for cloud computing solutions has emerged.
2011 - Present
BBI Marketing
Director of IT & Systems
I hold an extremely broad role at BBI, providing full stack software solutions - UX/UI, developing backend server software that drives large data models, and thorough hardware and networking support. Also includes oversight of all IT resources and developing all new and existing solutions for our customer base and employees.
2010 - 2011
Southeast Print Programs Deliver Media
IT Specialist
General IT work, including work station management, data sourcing for marketing projects, and artwork design/typesetting using the Adobe Suite.
2008 - 2009
Online Orders Now Customer2You
Technical Support / Development
Joined a small team of developers, creating one of the first online ordering systems aimed at "Mom and Pop" restaurants and small restaurant chains. Created and deployed solutions to ease customer service and system availability, also provided front/backend technical support.
2007 - 2008
Publix Super Markets
Customer Service Associate
Where it all began, my first job during high school. I was responsible for ensuring customers recieved excellent service. Other responsibilities included general upkeep of the store and inventory management. More than likely where I grew my gracious attitude torwards customers.
Contact Me
Address 8710 W Hillsborough Ave, Tampa, FL 33615
phone +1 813 446 4323
E-mail